Different companies have been developing smartphones using their registered operating systems. Like IOS is registered with only Apple and on the other side android app development services are registered with multiple smartphone manufacturing companies and it makes the difference. The scope of the IOS platform is limited to Apple and it also abides the user with many barriers. While, on the other side, Android offers a vast platform to develop multiple apps and smartphones to meet your daily needs in the simplest & easy way. Even you will find a variety of options to perform multiple tasks.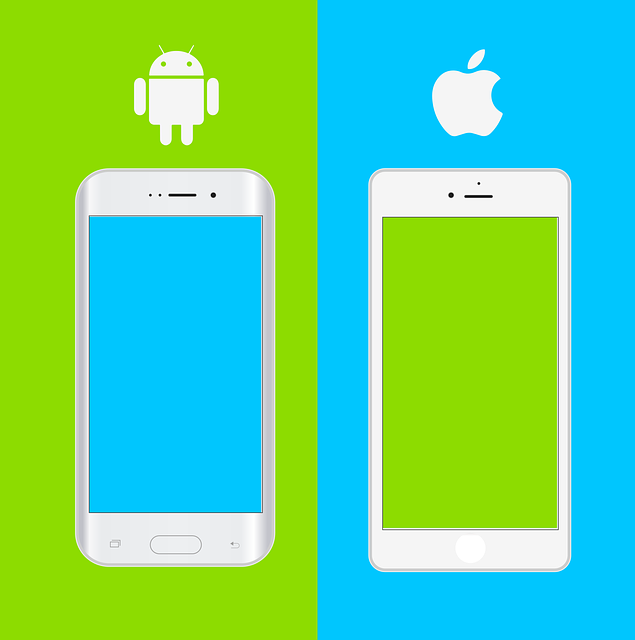 Here are some of the reasons why you should choose Android over IOS, have a look:
Variety of options
isn't limited to a few numbers of devices and apps like IOS. When you select Android you will have features more than just a phone wide screen, high megapixel camera, and multiple apps to make everyday tasks easy and different brands offering a variety of smartphones.
While on the other side the iPhone provides you limited choices and you will not find high megapixel cameras. The camera, screen, and hardware are similar.
Cost to fit your needs
A wide variety of devices on multiple brands defines that Android has to offer you many features on a limited budget. Android offers a true smartphone experience to anyone by providing mobile devices on an affordable budget.
Customization
You can customize an Android phone's layout and many things more according to your requirements. if you want to change screen wallpaper, keyboard layout, and custom ROM then you can. It is even possible to have a Windows theme on Android but iPhone has restrictions to any modification. Apple doesn't provide flexibility as some of the brands are offering complex customization on widgets and other tools.
Multi-tasking
Apple facilitates the user with multitasking at a time you can run different apps and attempt different tasks. But Android is something extraordinary, for example, you can view multiple windows at a time on Android while Apple's multi-tasking feature is limited to tablets only.
Free apps
You can't ignore the fact that there are more free apps for Android than iOS. On play store, there are multiple apps that are completely free but the same apps on Android are titled with the price tag.
Except for these features you can see the difference on Google now, Google integration, and more. But you need to select the one which meets your requirements and decide what features attract you to a specific platform.
Initial Phase
Google, An Open Handset Alliance has launched android on 23 September 2008. Apple launched the iPhone on 29 July 2007. Android is an open-source system whereas iOS is a closed system with open source components. Due to this feature, android coding can be shared, viewed and modified by any user while iOS comes with certain restrictions.
Widgets
A simple application extension that is installed on any smartphone device and which can arrive in all shapes and sizes is known as widgets. It is generally an element of the large application and it offers the user with rapid access to details. For example, a calendar widget; which gives a faster outlook for the forthcoming calendar events without notching the calendar application. Android comes with widgets while the iPhone does not offer any widgets except the Notification Center.
Security
When we make a comparison between iOS and android concerning with security point of view, iOS wins the race. There are more malware and hacking issues related to Android devices. Besides this, security facets are sluggish and time consuming on android devices. However, day by day, Google is implementing key features to improve security. Even then, Apple provides better security for the devices.
Hardware
iPhones are made by Apple only. Due to this, the working of software and hardware is very rigidly controlled by the company. On the other side, Android software is supplied to many phone makers like Motorola, LG, Samsung, and HTC, etc. As a result, there is a wide range of Android phones and they differ in quality, features, size, and weight. iPhones and Premium priced Android phones are equally good with respect to hardware. But, there are more issues found in cheaper Android options. It is correct that iPhones to have some hardware issues, but the quality of iPhones is basically higher.
Gaming Tools
Some years ago, Sony's PlayStation Vita and Nintendo's 3DS has dominated over mobile video gaming. But, after some time, the iPhone changed the situation by dominating the mobile video game market. Powerful gaming tools are generated through the stiff integration of Apple's software and hardware. On the other hand, android options are prone to problems because of which some companies discontinued building games for it. Although there are many hit games offered by Android, a clear-cut advantage is taken by iPhone.
Intelligent Assistant
Artificial Intelligence and voice interfaces are leading the next front line of smartphone functionality and features. Here, the winner is Android. As, the most outstanding artificial intelligence assistant on Android, Google Assistant is enormously prevailing. Whatever Google knows about the user and the world is utilized to create better lives for the user. Apple offers Siri for artificial intelligence. Although, it is improved with each release of iOS, then also it is limited to accomplish the tasks. Google Assistant bestows with advanced smarts and it is also accessible for the iPhones.
Now, it is all up to you whether you choose iPhone or Android phone. It is not easy to tote up the winners from above and to make a selection of the brand that won more features. Different people have different requirements in different categories. Some folks will go with better hardware choices while some will value more to battery life or mobile gaming.
There are good preferences for different people from both platforms. You will have to make a list of features which are very essential to you and then choose the phone accordingly.