India is one of the important fast developing countries which are leading with technical developments. Web development is becoming a very easy step to take for a business people. A simple web page can surely develop a business in a short span of time. To make your business website more interesting get into the Web development company in India without any swirling thoughts!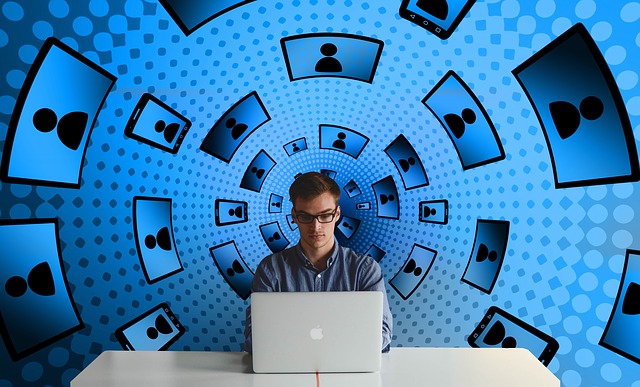 What is special with Indian developers?
The only reason why so many better developers are found in India is there are so many young developers coming out of graduation. The Indian developers have got more practical knowledge and above all they have got the aspiration to make something far interesting than others. There are lots of creative heads who are ready to develop some of the best websites for making the business sites attract people. Even the people in India are now more into online shopping and many other works. It can be quite easy if your business is about to get started in India! There are lots of fresh opportunities for making your business into a hit!

High level programming knowledge
The programmers from various countries are doing some of the real and great stuffs in web development services. Since many of the countries are repeating the process again and again they could have gone exhausted with development or old models. But India is one of the countries which are striving to come forward with some of the fantastic ideas. To add an extra layer of cheese in the developing side, there are so many developers who possess extraordinary coding skills for better. It is quite simple for Indian developers to learn and excel in something because they have got excellent grabbing skills.
The interest for learning new kind of coding languages is making them as the masters of web design company. They are really good in many of the coding languages like
Ruby
Ruby on Rails
Python
Java
JavaScript
CSS
The interest to learn some of the new languages is driving them hard to hunt for the programming languages. The website works created by them are spectacular and making the business to develop in a little time. They have got some of the extraordinary skill set to create customer attractive websites. They are developing websites with an immediate response section which is making the business people to get behind the Indian web developers.
Concentration
The Indian developers who are currently taking any of the projects of web design services are concentrating more on work. They are not lethargic and ready to spend more amount of time for it. It can be so simple to hire the Indian developers who are ready to work on various shift timings and give out the right kind of projects on time. The concentration which they are giving for every project is making them the superior ones among the web development industry.
New and bubbling ideas
The Indian developers are thinking in some of the better and high level for making the websites so interesting. The high thinking rate has made them to develop some of the best website out of colorful scenario. It can be quite simple for them to analyze the mindset of people because they are easy to approach various kinds of people. They are not living a separate life from society and so these are the things which are making their web development skills so easy and smooth.
They have got high concepts and ideas for people who are making them to create lots of better website with extraordinary knowledge and skills. They have got an excellent training phenomenon which is making them to get suited for handling any kind of languages. Their core programming skills are extraordinary just only because of the thirst which they have for learning.
Bloom of the IT
India is showing one of the enormous blooms in the IT sector. It can be quite beneficial for business people to make bigger and completive projects with them. The Indian developers are working on schedules and they have come out with better teams which are completely knowledgeable. They are ready to even give high level of web development oriented training to the fresher's who are willing to join in web development team. The new ideas which they are coming out to beat the current scenario of IT is making them as one of the massive countries who are doing so good with website development.
Business people who are in need of making their online business turn into a successive hit, and then they can surely put their interests with Indian developers who are ready to work off their complete fresh brains. Since it is the digital era which we are dealing with there must be a proper concentration on the business website which you are about to launch in upcoming future!
Solving Problems
One of the fundamental key skills needed to become a great software developer is a problem-solving skill. The most of the working part in software development is about solving the problem. If there are no problems then there will be no need for software also. Whatever language or technology the developer uses, it doesn't matter. The only thing which matters is that how the developer solves the problem. Indian developers with good experience and talents are found to be extremely well at problem-solving. This feature makes Indian developers better in their field.
Rapid learning Ability
Indian developers have amazing self-learning ability. They are good at learning new technologies on their own. Similar to a great developer, they always try to find different resources, discuss with right people and search for the solution. Indian developers know how to learn and master over the skill of self-learning. Right from their college days, they will start learning new things in context with coding on their own. This feature makes them great software developers.
Passionate and Open Minded
Indian developers love to do all the stuff related with website development services. They are focused on their work and most often accomplish their tasks on time. They concentrate on their goals and share this belief altogether. They work as a team. Through discussion with all the teammates, they are also ready to change their opinion. Anyone in the team can advise and put forward his or her ideas in front of all other teammates. Hence, Indian developers are zealous, adoring and open minded.
Pays Attention
Indian developers communicate with their clients and they attempt to identify the requirements of the customers or clients in a very friendly manner. A good developer must always construct such features which are useful. However, he must know the fact that he is not building the feature for himself. The features of a software developer must meet the requirements of the client. All these abilities can be seen in Indian developers which make them valuable in the marketplace.
Honesty
Indian developers admit their mistakes when done, and they try to learn from their faults so that they do not make the same mistake again in the future. Anyone can make mistakes. However, it is necessary to accept it and avoid them in the upcoming time. This honesty which is offered by Indian developers attracts the clients from other western countries to hire them.
These are some of the qualities which increase the need for Indian developers on large scale in the world of information technology. The computer will only perform what it is insisted to do. If there is still any fault or error, then it is the responsibility of the developer to solve and fix it. A great developer will find out the mistakes not only in his coding but in other's coding too. Software developers who can easily catch the coding mistakes are available on flexible rates in India. Due to all these reasons, Indian developers are highly recommended in the tech world.