Today, our business is majorly dependent on science and technology and every day lots of data storage is needed in order to run a business. To prevent unwanted loss and exposure, we need to carry out some proper steps. You must make sure that all of your data is processed with security. There are three important things which you should take into account and they are your tools, your planning and your training. web development outsourcing company in numerous numbers is increasing day by day and they all need data security. In this modern era, people in bulk number are associated with the web application development services.
First of all, your own system should be secure from any theft or leak. There are various security precautions to regulate access and they are mentioned in this article below. Hence, go through it.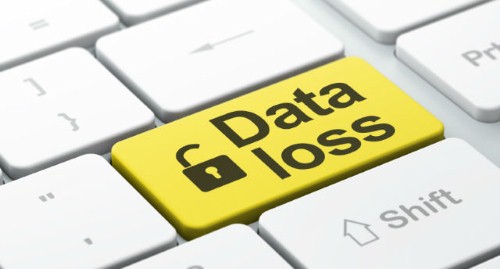 Firewalls
If you want to keep your network protected from any snooping and unwanted external attacks then you must take the help of both software and hardware firewalls. If there are small networks with few devices then you can utilize software firewalls. In case there are larger setups then you will need the hardware firewalls for managing the centralized protection.
Encryption
If by chance, your information falls into wrong hands, then you can use another defense method which is encryption. The information will be meaningless and gibberish without the correct means for decryption.
Backups
If your confidential information is leaked then it is really bad but it worst if you lose the material completely. To prevent such types of malicious attacks which black out or remove the information from your system, you must have external backups. Many web development services company use best security measures for protecting their information.
Two step authentication process
There is secondary method to reinforce the security measures of entry to your system and that is two factor authentications. In this process, through the SMS and email confirmation codes or specialized hardware, the risk of unnecessary access can be minimized even when the passwords are stolen. Hence, you can utilize the two step authentication process and make your professional website development services secured.
Control over Interface with outside world
You should protect the exposed parts of your network from vulnerable attacks. You should regulate the physical interfaces and external devices like USB drive or phones carefully so that your information remain safe and secure. There are various companies who avoid usages of external devices with their machines.
Make your employees understand the importance of Security
A person running any type of web development business should first train his employees with regard to security measures. Through ignorance or maliciously, any employee can work on security methods. Hence, if you have custom web development company then you must provide adequate training for everyone.
Generally people think that going with any easy to apply password with some of the symbols or numbers at the end is enough and it is tough to remember long passwords. But this is not correct. Attackers or hackers usually make simple guesses and the length and phrase of password is really important to protect the information from malicious hacking.
Few more key concepts are given below which are constructive and productive to save the data from leakage.
Lock down the network
Email and web are two most general ways through which data is disclosed. Hence, these aspects must be concerned primarily for data leak avoidance. It is fundamental to have network security to cover these channels whether it is done accidentally by any employee or work of a malicious hacker. Information should not be accessed via a web portal.
Avoid storing sensitive data
If the access permission is not set up and maintain correctly then any sensitive information or public online storage space can lead to data leakage. There is a security risk of file sharing and peer to peer software in the system. Such aspects must be taken into consideration while planning for security issues.
You must apply the policy
In order to protect your emails and all your IT information, you need to have enterprise rights management based on a policy. You need to apply eDRM for all your sensitive files. In this way, all the files which will move through authorized channels will be enveloped by access controls. Even after the data is downloaded by party C, administrators can modify access rights and cancel access completely. On the use of shared files, even the IT sector will also have a complete audit.
Usages of secure links
There is a solution to replace email attachments with secure links. It is Enterprise file sync and sharing solutions. This solution permits the user to have control over access to their documents. They can also send much larger size attachments than the majority email platforms will offer. If in case, the user is unable to have such a solution then he can resort to cloud-based consumer file sharing solutions. The control over the details is completely on the shoulders of the individual.
For each and every company, data loss prevention is a crucial problem. Whether it is a malicious attempt or someone's fault, data loss can drop down the brand of a company. It can shrink shareholder value, and smash up the company's reputation in the marketplace. Hence, companies must search for the Data leakage prevention result that suits their individual requirements.
There are various aspects to stop data from leaking. There are many fine-tuned programs to get DLP solution such as identifying critical data, utilizing encryption, retaining control of your network, and by means of endpoint security measures etc. In other words, leaving the security and protection of business-related data to employees is not a good task. Instead, the IT companies must use preventive steps to ensure that it is productively protected from any unintentional loss.