A successful business is determined by its number of customers. To make your business reachable to doors of maximum numbers of customers, having a web presence is essential. There are many companies providing custom web design services to help you achieving this goal. However, when you are about to avail these services, it is natural that there will rise some questions in mind. For example, which firm is best, or how you are going to select it etcetera. You may get confused or frustrated by these questions. Here are some suggestions to help you selecting a right professional web design firm.

Picking a professional web design firm is like looking for a company to buy car. Services, brand value, quality of the product, and prices are some aspects which everybody look in automobile company. If you find all these appropriate, you will purchase car. You need to look for same things here. When you are looking for website designing companies, check if these have good team of qualified professionals who have years of experience. Try to find and contact their customers to know about them.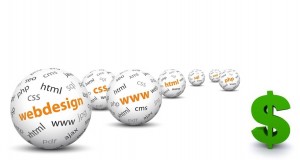 Second thing to look is services. You should check about the services provided by web designing companies. Ensure that these services are meeting requirements of your business. A successful professional web design firm will provide various services. So, hire an agency providing all services which are essential for business growth. When you are buying a car, the most important thing you look for is budget. You need to look for same thing here too. Do not hire an agency that is too expensive and not meeting estimated budget.
Well, these are some suggestions to select a best professional web design firm. By following these, you will be able to select a good agency which will not only help you achieving goal, but also provide quality services in budget.
To avail services from professional web design companies, visit http://www.damiestechnologies.com/web-graphic-design.html