The cascading style sheet (CSS) is a simple and straightforward language used commonly in web development services in India. It is reliable for the small websites with a minimum length of code but when it comes to giant websites with so much code then it will become typical to handle the code. We will get lost with which code we need to stay or overwrite.
SAAS (Syntactically Awesome Stylesheet) is a style sheet language that is interpreted into CSS. SAAS is a scripting language itself. The official implementation of SAAS is open-source and coded in ruby. The other implementations also exist including high-performance implementation in C called libSaas and PHP.
Mixins allow you to group CSS instructions in reusable classes and embed all properties of a class into another one by simply using the class name as one of the properties. It's like variables for the whole classes. The mixins also allow the reusable chunks that will help us to avoid writing repetitive code.
The SAAS Mixin facilitates as a superpower for CSS.
SAAS is the stable, mature and powerful framework of professional CSS extension language in the world. Some points about SAAS mixin:
SAAS is completely compatible with all versions of CSS. We have taken this compatibility seriously to ensure that you can use any available CSS libraries.
There are several numbers of frameworks built with SAAS. COMPASS and Susy are few names.
It has a large community. It is actively supported and developed by a large consortium of web technical companies & hundreds of website designing company in India.
A special common thing about it, that SAAS has been actively supported by its team.
SAAS boasts various features and capabilities in comparison with other CSS extension languages out there.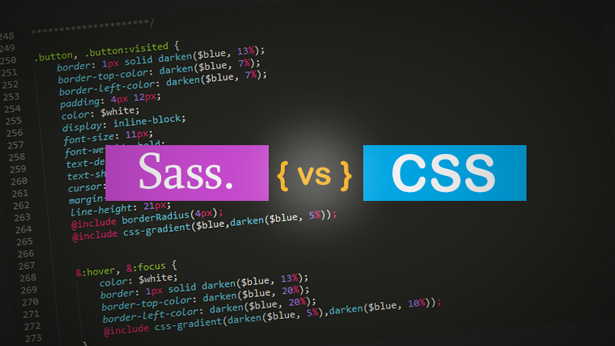 SAAS
SAAS scripting language consists of two syntaxes, one is intended syntax which is used to separate the code blocks and newline characters to isolate rules. The new syntax Scss uses block formatting like CSS. The braces are used to denote code blocks and the semicolon used to separate lines within the code block. The indented syntax and scss files are given the .saas & .scss extensions respectively. The indented syntax is a meta-language while SCSS is a nested meta language.
SAAS extends the mechanism of CSS using traditional methods that are present in object-oriented programming. When SAAS is interpreted it creates CSS blocks for a variety of selectors explained by the SAAS file. The SAAS interpreter translates SaasScript into CSS. As an option, SAAS can monitor the .saas & .scss files and whenever the .saas & .scss files are saved, it translates into an output .css file.