There are innovative and enormous features and capabilities introduced by Android P. Users and developers can utilize these features of Android P. Android P is the latest version and the most recent platform built to meet the requirements of the user and developer. We have given all the latest and most interesting facts about the Android P here in this content. Android P provides support for the Wi-Fi Round Trip Time to make it easy for the users to take benefit of indoor from the apps. This will be helpful for the growth of android app development services.
One of the most fascinating features of android P is that you can utilize the streams from many physical cameras on devices running on android P. While using the devices such as dual front or dual back, a user can construct many finest features which are actually not feasible with only single camera. In the upcoming year, the android P version is going to be launched and with this excited and brand creations which will support multiple cameras will reach the market.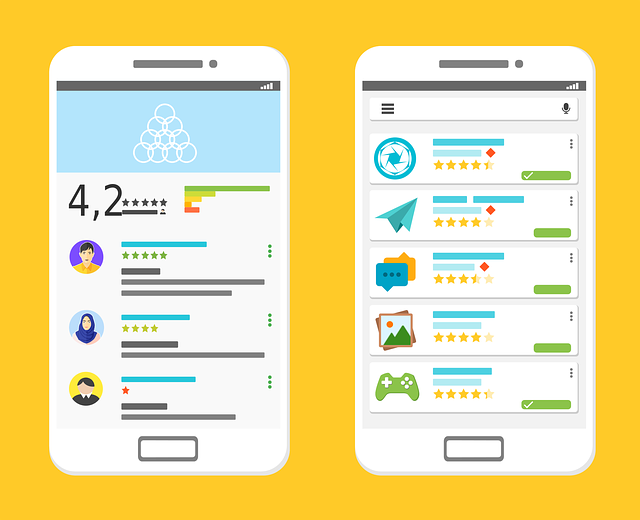 The camera will also be monitored in such a way that it will help in decrease in delays at the time of initial capture. For the display based flash support and special effects, many characteristics are added in the latest version of android. Another important aspect associated with android P is that it offers the user a simple and trouble-free way to decode images to bitmaps or drawables.
In the future android P, a new feature is going to be active. In this feature, the android will be encrypted with backups and there will be client side secret. The android P version will also show improved efficiency and performance. The officials will work upon this version and this will be closely interrelated with memory usages which will result in faster starting times for the user's app.
Now the question is that whether there will be any app compatibility? The apps must be ready for new platform versions. During the usages of app with new android version, there must not be any crashes. If there will be any problem, then both user and developer will suffer from it. There are some apps which are in good position to be compatible while some of the apps are not so. Apps using the public API of Android from the NDK or SDK are compatible.
Android P has changed the overall experience and enhanced flexibility. There are lots of improvements done in messaging app. the user can reply in smarter way and quickly reply to the incoming message of their interest using the responses which will be suggested. This new feature will be beneficial for both users and developers.
With the help of android P, user can easily take a screen shot. Just by using the power menu, the screenshot will be taken. This new feature is inculcated by Google considering the difficulty in using the combination of power + volume button. After this drastic change, no one will have to place their hands uneasily to the phone buttons. Android P has taken one more step nearer towards button free future of smart phone. This will enable long lasting effect in the offshore web development services too.
Check out some more cool facts with respect to Android P.
As people are saying, Android P which can be launched as Android 9 in the August month of 2018. There was a buzz all over the technology field related to the name of Android P. Some People are thinking that the name will be Android Pancake while some are thinking as Android Pie. People are giving votes with regard to name of their choice.
Coming to the features and facts regarding this android version, Android P is expected to completely change the android's navigation system. Any recent app can be accessed using the home button as permitted by Android P. The home button will also get replaced by a tiny pill-shaped icon. Users will be able to access apps by swiping up this icon. Android P will offer more modifications and specialties for the navigation bar. Users will be able to customize the background and color of the navigation bar. It is predicted that users will be able to insert custom widgets to the navigation bar in future.
More than hundred new emojis will be introduced in Android P. Besides this, genderless emojis, multiple skin tones emojis, different colors emojis etc will be included in the collection of emojis. These unique and fascinating features of emojis will be entertaining and engaging as expected.
Another cool feature concerned with Android P is the addition of dashboard. The amount of time the device is used up by the user will be tracked with the help of dashboard. The usage of phone done in order to send messages, in internet surfing, in making calls, content streaming etc the total time spend to do all these things can be seen with the help of dashboard. Users will be provided a recommendation to take screen break while watching videos on YouTube. Screen time limits can also be set up for some particular apps. All these features will assist users in knowing how much time they have spent on the device and how much more they require.
In order to improve digital comfort, a new and fresh feature will be offered by Android P. The feature is Wind Down Mode. The users can tell the Google Assistant when they would like to go to bed. And the Google Assistant will instantly turn the user's phone on Do Not Disturb mode. It will also switch the device's screen to grayscale.
Users will be able to reply smartly without opening the whole app. Users will be able to affix photos and stickers, type replies etc from the notification itself. A recently launched initiative has permitted notifications for all the apps related to messaging to display smart responses.
Another nice feature is that app developers will be permitted by Slices to utilize their APIs inside the Android to generate contextual bits of advice depending on the user's usage. For example, if the user is searching for a Lyft then automatically a choice will be displayed in front of the user to book a car exclusive of opening the app.