404 Error Page is displayed either when a web page is no longer available but its link exists or URL is mistyped. It is one of the most ignored aspects of web designing. When users do not find what they are looking for, they can get irritated. You can use this page to lower their irritation and guide them to required information. For this purpose, here are some useful suggestions which you can use in web development company in India.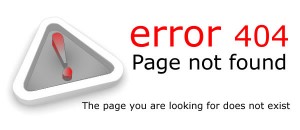 Error massage is the most vital part of 404 Page. Probably users will not be happy when they get redirected to this page. You can provide an apology massage and some useful suggestions here. You can explain the probable reasons for it. Language has huge significance here, so use precise and helpful words. You should give a search box in this page while providing website development service. When users are searching for something, but they have not found it, you can give a second chance here. Since they have lost course, we should set them on right path. So, provide a search box in 404 Page in web portal development.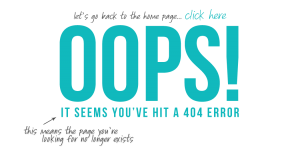 Next suggestion is about providing category list. If users were looking for specific service or product in website, providing a category list can be very helpful. If they are looking for service that is no longer available, this list can help them finding something useful. If they get interested in your website, they will browse other pages. You should not forget "less is more" principal in web portal development, so try to provide most popular services in category list. For example, if it is a blog website, you can list all featured posts in 404 Page. You can also provide some main links here.
Well, when you are providing web design services in India, try making 404 Page exciting and useful. In this way, you can improve user experience.