The trends in web design come and go, so there is not any correct design. However, the best-designed website is one that visitors can navigate easily to reach their objectives, whether they want to purchase a product or find particular information. Single-page web design is popular these days. According to the
outsource web design company
, if you want to make an impression on visitors, you do not always need a website with various eye-catching pages.
Sometimes, a single page is enough. It can be used to display portfolios, some business products and much more. Whether you are designing one or getting one designed, make sure that the following things are available in it.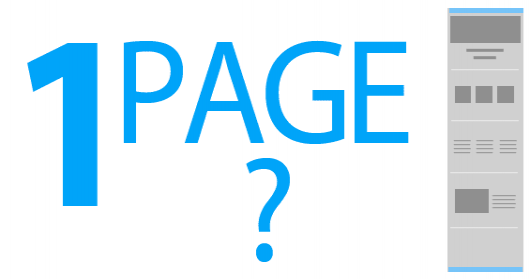 The first one is the parallax scrolling. You can have some scrolling effects on your single-page website to make it look amazing. You can use this facility to allow users to navigate to different pages from landing one by moving a mouse. If the landing page is impressive, it will make them see what is coming next. So, they will stay on the website for longer and explore it. Thus, you can achieve your desired goal.
If you do not want to use parallax scrolling, you can get some animation added while availing custom web design services. A good animation or video can be used in the background to make the website attractive. If there is any movement in the background, it will make users stick around and take interest in the upcoming things.
There should be hidden navigation on a single page website, which can pop up on mouse hover. Many website development company suggest using it to save space on a web page. This hidden navigation should be placed at a familiar location, such as on the top side of a page. So, visitors do not have a problem finding it.
Well, these are some essential things which should be on a single page website. However, you should always keep in mind that such websites can work best when there are limited content and attractive visuals.