If we talk about Meetings held for the business-related objectives, they are troublesome sometimes. In order to keep the meetings short and effective, many companies have nowadays started using different services. In the previous times, people used to get bored of long hours meetings. Again keeping the meeting on just voice call was also not very effectual. With the progress in custom web development services, many web services are launched in the market which is useful and friendly for making meetings efficient.
Many of the companies are trying tough to make the office meetings improved and enhanced. Day by day, with the rise of new and advanced technology, even the office meetings can be made remarkable and out of ordinary rather than like a boring lecture or tiresome film.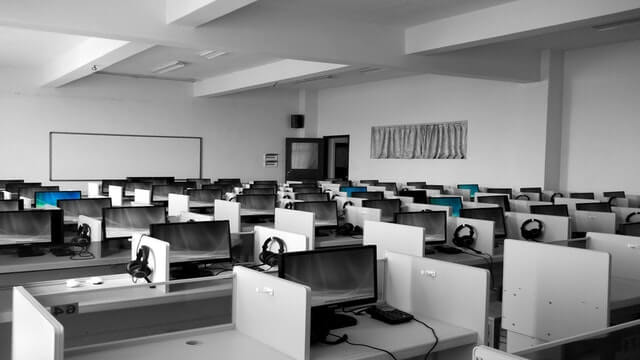 In this article, I have drawn a picture on usages of web services by companies to make office meetings better. I hope you will enjoy this article and get to know something practical and valuable in this piece.
a) Video – conferencing
If two or more people are conferencing or talking on phones then it is problematic to identify the speaker. At present, lots of modern software has arrived where video calling can be done easily. This gives face to face communication facility and removes many frequent meeting issues. Video conferencing helps in creating clarity to the entire situation. There are many tools such as Skype, Google Hangouts, Voca, GoToMeeting, Uberconference, Vsee, Webex, Facetime etc. which are used for video calling or video conferencing. These tools support in making the meetings efficient and well organized.
b) Showing the Presentation
During Meetings, many times it happens that boring and long presentations exhaust the employees and their eyes look the clock more than the manager. Right now, many presentation tools have been made for making the presentation interesting and up to the point. Some of the online presentation tools are Google slides, Ludus, FlowVella, LinkedIn SlideShare, Zoho show, PowerPoint Online, LibreOffice Impress, Keynote etc. with the aid of these tools meetings become appealing and attention-grabbing. Some of these tools are costly and the features of all the tools vary with each other.
c) Timer
Sometimes meetings get too long to handle. For making to the point and short meetings, generally, successful companies set a timer. There are many tools launched which assist in setting time for meetings. These web apps are effective but expensive. These apps support in time management even during the meetings. The web tools such as Freedom, Cold Turkey, BreakFree, Moment, Forest, etc. These tools will set time for the meetings and will give an alert ring on the system after the time gets completed.
Each and every company has a distinct method of dealing a meeting. However, there is a need for improvement in every case. For improving and enhancing the meetings, it is better to look into the apps to find the possibilities. One important aspect to know is that meetings time is not equivalent to other working time.