With the expansion of technology and change in the taste of new generation, many key fields are emerging on daily basis. One of these fields which are rapidly growing is user experience. A positive user experience depends on certain facts. Some people get confused and think that this field is complicated. No, it's not correct. An impressive design and immense usability can result in the good user experience. You must focus on the key areas so that your users convert into customers.
As there are many professional web design services in India exchanged across the world, it has become easier to get the impressive design for the website or app. I have given some straight factors which can help in designing a better UX.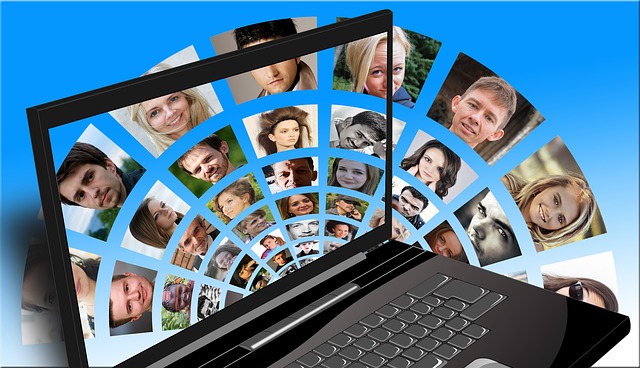 Provide Enjoyable Experience
Visitors or users which reach your website or app, they must be encouraged to remain at your website. For this, the design of the website matters, the content matters, navigation and intuitive functionalities etc matters. An attractive design with images and videos will force users to get engage with it. The more useful concept the user will find the more will the user remain on your website. Hence, to know what the user actually wants is essentially very important. You must listen to your users and try to understand their requirements. This does not necessarily mean that you should do whatever they say.
Do Some Research Work
You must target a particular audience for your website. You must also get inspiration from your competitors and notice their profiles cautiously. You must consult with your employees too before taking a decision. You must not over design and select everything carefully. In order to accomplish all these tasks, there is a need for research work. A better research work will create a solid base for the UX.
Solve the Problem and Improve it
Certain times, there are user experience problems. Sometimes it is tough to know from which aspect the poor results are coming out. You can overcome such aspects by testing. Testing will let you know the exact root from which the problem is arising. You can take help of spit test products or you can even do it all by yourself. You can start by changing the button colors, images, videos, the content of your website or app etc.
Improve and Enhance Readability
You must be extra careful while structuring the sentences. Your content is the heart of your website. You must make it short, simple and sweet. You must keep a bulleted list, underline only those words which are links, keep the paragraph short up to 3 lines etc.
Diminish intellectual load
Users are basically in the search of user-friendly experience rather than cognitive overload. According to a survey, it is declared as mostly people capture billions of things per second out of which they remember 1% things. Hence, don't try to show more knowledgeable concepts to your users. Generally, websites offer few aspects to their audience. Most probably, some additional features are shown to the paid users. However, the focus is kept majrly to show only the most important things to the audience. Therefore, try to make your user experience more responsive and pleasant.
Boost confidence of users
You need to change your mindset. You must concentrate on the tactical decisive way of the product. Any design made with simplicity and all major tasks accomplished bear out to be exclusively better. You must simplify all the complicated aspects while creating for users. Your audience is not trained and so you must produce the UX design keeping in your mind that there must be simplicity and comfort in utilizing your product.
Don't overdo
Your UX design must not be too much with all complications. Your design must not be overdone. Do a teamwork for designing the layout. This is all about involving all the stakeholders in the picture. Together working as a team will result in a proper and accurate solution. To make wonderful designs, you should be aware that only the aspects which meet the user goals must be kept and all the unnecessary things must have vanished from the design. You must also teach your users regarding the next aspects. For an example, an online form can be kept for the user to fill and give their opinion; you can keep videos for the users.
See the difference
In order to create effective product strategy, you must know the difference between your minimum viable product (MVP) and your minimum marketable product (MMP). The functional state of the product which permits the product to operate productively in the market is represented by MVP. Whereas, quality of the product under strategic aspects of the system, in a more refined way, is considered as MMP.
Ask Questions
Before beginning to create a UX design and in the mood to demolish all the negativity from the UX, you must ask certain questions to yourself.
• Will the user be happy with my product?
• What will be the aspects which my audience most likely searches for?
• Is the user going to satisfy with the product?
• Where will the user focus next?
• Is there more need to do experiments?
• Will the design bear out to be responsive and social?
• Am I going to design a friendly and innovative design?
• What are the measurements needed to design better?
The answers to these questions will give you a more clear picture of what exactly the user wishes to get. A correct approach with proper mindset will support in crafting positive and productive user experience.
In order to stand in the competition and grow the business, you need to focus on the commitments and be more imaginative. To meet the demands of users, some necessary steps are extremely important. You can remain on the top of your game by offering everything which your targeted audience demands. The better you understand your audience, the better your user experience will become.