Mobile App New Trends
Latest technologies and developing trade and commerce have changed the whole picture on this planet. With the custom android app development of new and unique trends, many new inventions have taken place. Mobile apps are center of attraction from previous few years. Instant apps built by Google, has made the work of people easier. Mobile apps had made lots of things easier with respect to a security issue, mobile payments; cloud computing, artificial intelligence etc. These trends in mobile technology have taken mobile apps to one more level ahead. The slow, crashy app with the poor user interface is almost out of the film. Mobile apps due to their latest trends have become the star of the technology.
App Development Revolutions
Although IT has spent time and money to secure mobile apps in past some years, it has not put wholehearted effort. It is not that smartphones and tablets are not valuable. But they are not as secure as it was thought to be. One of the most significant factors that have developed the usage of the smartphone is a mobile application. Today, the mobile application helps in all the tasks related to our daily needs right from ordering food to online washing. If we have to set a morning alarm or we need to pay bills at hotels or hospitals, a few clicks on mobile system aids in completing all these tasks. Even mobile apps have proven to be entertaining and supported us with lots of amusement and leisure. Apps have given multiple options to travelers, the business community, and celebrities etc to gain their best out of it. However, this is not the end of mobile app's journey. According to me, the journey has just begun and revolution is still needed to complete.
So here are some tips for developing a Flower Delivery app. Let's take a look at the panel, how should it look like?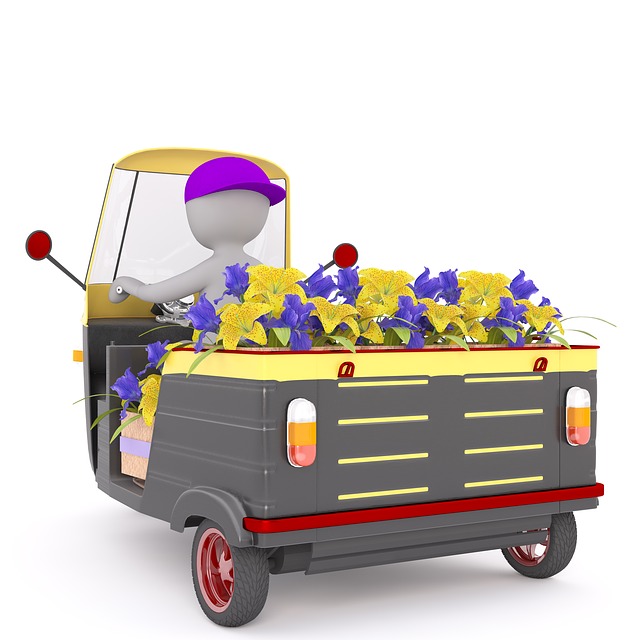 Users register in the app with the help of their email id or phone number, they can even log in with the credentials of their social networking sites for exploring the best quality flowers.
Listed Flowers: Once user login they can look through the wide range of flowers from which they can choose their favorite flowers.
Filters help the user to choose from a particular genre and to limit the price range within their comfort zone. They can apply different filters to different categories, for example, the color of the flower, the origin of the flower, types of the bouquet and many more.
Place an Order: User can place the order, check the estimated time for delivery and see the total amount of cash needed to be paid.
Cashless Payment:The payment plays a major part in the process of the success of any application. A user love to be cashless and home delivery. So make possible to provide a gateway for your application for taking payments from different places like Debit/ credit card, PayTM, Mobiquick and many more.
Order History: Order history is a good way for users to keep a tab on their purchase and money spent on flowers per month. If they liked some particular flower they can order it again and even making a copy to be sent to some other destination.
Track Order:When you are waiting for something and you cannot do anything about that, at that point all you are willing to do is to track where your order is? So live order tracking device should help the user to keep them occupied.
Social Media Integration:It is a must for any app available on earth nowadays to be integrated with Facebook for self-promotion and other help.
The money required for all these features in your application is not even much which is between $500 to $800 which is actually a decent amount to be paid.
Update basket: A flower basket can be preserved by the users. Bunch of flowers and gift combos etc can be added by the users in their flower basket. This will help them in giving the order straight away.
Check New Delivery: The admin can analyze all the orders and manage the date and time when the delivery is to be made. The flowers or gifts delivery management can be verified by the admin.
Manage fleet: The admin can administer the fleet as per the total orders running pending. This will help in meeting with client's time requirement.
Delivery man supervision: Admin manages all the delivery man. Each and every delivery man will be assigned few orders; venues to give delivery, and assignment of vehicles given, all these aspects are also recorded and handled by admin.
Settings: Admin will manage all the app settings. Updating, deleting and managing of flower categories, gift combos etc can be upheld by admin. Admin can modify and make any changes according to user demands.
Fresh Arrivals and Newest Choice: This feature will show the user fresh and trendy flowers arrival in the store. The most amazing flowers of the season will also be displayed for the users.
Ready made Notes: This feature permits the clients (users) to send the notes to their beloved relatives and friends. This feature also allows sending notes with beautiful images and graphics.
Event-Based Category: Well, as per the event the user can choose and make the personalized gifts. Such as birthday flowers or anniversary bouquet, or any festival bunch of flowers etc can be ordered by the user.
Delivery Options: This feature enables the admin to meet the demand of the consumer with complete facility. Whether the delivery is required immediately or at midnight can be recorded and allowed by the admin.