When thinking about a career, the most booming industry with the sanctity like no one else is the web development industry. This is the industry for which you don't even have to go through a formal pattern of learning and enrolling for semesters of studies. If you have the fire, and if you possess the passion to be a shining star in your field, all you have to do is to stand up and make your first move. And believe it or not, best website development company in Jaipur are waiting to pick up lads with unnatural talent.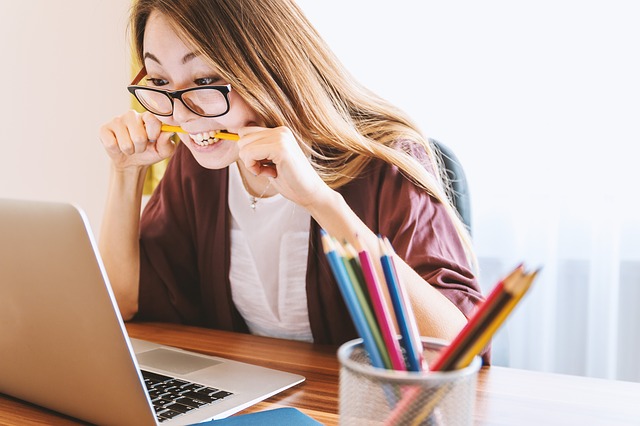 There are a lot of websites where you can learn to work over a web development and excel with some simple processes. Let us list the website for a better perspective:
Codecadmy
The website allows you to start from the beginner's level and provides you tutorials to learn basic web development. With the series of tests, you can challenge your own learning. It creates an in-browser, self-contained development environment where a user can be an apprentice of the basic structures of front-end code which can be referred as HTML and CSS, prior to learning the back-end languages like Ruby on Rails and Python.
Khan Academy
A website with the best learning courses in any field you want. The web development section of the website is so good that no one can overlook the curriculum and the teaching pattern. It contains a vast range of self-guided tutorials, with audio/video guidance provided by the experts on the precise topic, it has an interactive on-screen windows show, the code, and output the results which are very helpful during the narration.
MIT OpenCourseWare
On this website, you can find an abundance of self-guided Course from one of the greatest institutes of United States of America, MIT.The program of the website, MIT OpenCourseWare, provides you with an incredible number of topics to be learned and expertise in, including courses related to development, mathematics, programming, and computer engineering.
Coursera
When we talk about MIT, the resources are limited to one university but Coursera is a website which allows you to go and take a leap in hundreds of different courses from the top universities around the globe for free. Each course has its own timeline and a slight change in the format. The courses offered are programming, development and computer science.
These are a few websites which are amazing in their own ways and if you want you can plunge into the depths of web development with the help of these websites.
Treehouse
Treehouse, a leading online learning resource, has tracks which will support you not only in learning the programming language but also in building websites and apps. From basic to advance, all the features and guidance is provided by this resource. A person with no knowledge of CSS, HTML, iOS app development etc can also watch all the videos offered in the course and become a master in the field in few months. There are puzzles and quizzes to connect you with your knowledge in this program.
Lynda
Lynda, another leading recourse, is like Treehouse to a certain extent. By paying a monthly fee, you can learn thousands of courses from online teachers. Here also, there is the provision of videos and tracking system. Besides web development, you can learn other courses too such as animation, photography, film, music and education etc from Lynda. You will have to choose any one course and opt for it to get started. This online tutorial is developing rapidly today.
Udemy
Udemy provides with lots of courses in web development and many other fields too. The online teachers who offer a structured approach to learning are very skilled and are the base of this platform. There are many independent learning tracks and you can make inquiries about the teachers' credentials before taking any course. This platform offers courses which are exceedingly comprehensive and remarkable. Udemy is such a website that any person can start from basic and become highly skilled by taking courses offered by it.
WPSessions
WPSessions is a better choice for those who are focused more on WordPress. There are loads of video tutorials and sessions offered during the course. The sessions will take you via basics of web development. This site was begun by Brain Richards and it highly focused on WordPress. There are three speakers for each session and there is a unique twist in this site. You can attend the session life and communicate with the real-time speakers. There is news that WPSessions will offer many more courses too. This will help people to learn more about different areas of WordPress development.
EDX
One of the finest platform and learning websites for the students is none other than EDX. This platform has more than 90 partners, is established by MIT and Harvard. From about 60 schools, you can select your course through this website. People across the world from any corner on the planet can learn and opt for the course on this platform. From engineering to writing, marketing, lots of courses are offered by EDX. Open EDX provides free of cost courses. New features are always updated on this platform. There are many kinds of solutions provided for the benefit of the students all around the world.
Free Code Camp
This platform offers lots of courses such as HTML5, JavaScript etc and many more. It is a charitable website. Around, 30 million coding challenges are solved by this association. Around, 1.4 million $ is donated in the development work by this association. A huge number of individuals have taken the course from this platform and got wonderful jobs in the IT sector. Students who are learning through this website can chat with the other community people online. There are many interactive and focused assignments provided during the course to the individuals. The tutorials help the students to assemble and build their own portfolio of real apps.
There are plenty of websites which offer web development related tutorial online. Some of the best websites are mentioned above. These websites are extensively outstanding in providing guidance and aid in making a bright career for the individuals.