Many business people worldwide in our time take advantage of the most modern yet user-friendly payment gateway as efficient as possible. They feel the confidence to recommend the best in class payment gateway to their business associates and potential business owners. They understand and make sure that almost every online shopper would cancel their purchase when their favorite payment method was not available. The overall eCommerce experience of every customer depends on several factors like the checkout.
Every leading web development company understands this truth and provides the most outstanding offshore web development services based on overall requirements of customers. If you are running any online business on any scale, then you have to prefer and use the best way to accept payment. You may get confused about how to properly choose a proper payment gateway among an array of options. You can directly take note of the following details and make an informed decision about the website development company.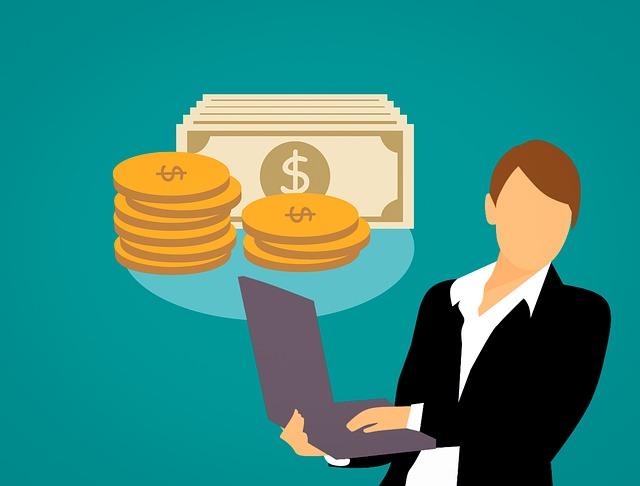 Be aware of the basics
A payment gateway is how every business owner online accepts their customers' payments on their websites. As a beginner to the online business, you can directly get in touch with the reputable web development company right now and start a step to discuss with the payment gateway. You will get the most expected guidance and consider some important factors as follows.
How the gateway enhances the checkout experiences of users
Gateway integration with the existing platform
How the gateway supports the business development
All professionals in the most modern web development services in our time listen to overall requirements of all customers and fulfil such requirements. Once you have begun exploring the most successful payment gateways, you can directly narrow down a list of options and decide on the right payment gateway without a doubt.
Make an informed decision
Out of the ordinary characteristics of top payment gateways in our time encourage many business people to prefer and use the most appropriate payment gateway. Some of these gateways are PayPal, stripe, Authorize.Net and payline. PayPal is an alternative payment gateway to the standard debit or credit card processor. This payment gateway is suitable for everyone who does not like to directly enter their details into a website. Many merchants worldwide nowadays easily integrate stripe with their websites and accepts more currencies than other leading payment gateways. Users of this payment gateway do not need to leave the site.
Payment Gateway that goes smoothly with your business
In order to find out the best payment option which suits most with your business, you must utilize more than one option. A free on-site processing option is provided only by few payment standards namely Amazon, stripe, and 2Checkout payments. Rest of the payments standards ask for monthly fees for on-site processing. Although PayPal is well-known and reputable standard as a payment gateway then also you will have to select PayPal Payment Pro to enjoy the on-site processing. The only payment gateway which offers preliminary setup free of cost is Authorize.net. To know extra about payment gateways and pick the finest gateway as per your need, I will suggest you check out few payment options given below.
PayPal Payments
Due to the benefits like live support, fraud protection, and extensive cart compatibility, PayPal has proven victory. PayPal works with all the chief shopping carts and e-commerce platforms which make it more productive for the customers. A flat price of 2.90% and $0.30 per transaction fee is charged by PayPal Payments Pro. Enterprises who have large tickets gain benefit due to this feature. Whether it is a credit card, debit card, corporate card or any reward, there are no changes in the flat fee. You can use PayPal account without any purchasing using this solution. There is a facility of making credit card payments through fax, phone, and mail for the merchants.
Stripe Payments
For those people who are looking for easy to use a payment gateway, this payment gateway is the best. If you wish to accept payments either online or through mobile apps in a user-friendly manner then go for Stripes. Businesses are improving by accepting and managing online payments with the set of unified APIs and tools designed in this technology. The user can enjoy the standard processing transaction through this payment gateway. You can use varieties of stripe settings by setting up your test and production interface by this gateway.
2Checkout Payments
2Checkout is a leading, global payment gateway. This processor permits the user to practice payments in more than 15 languages and more than 20 different currencies. The easy connecting ways with Easy Digital Downloads to user's 2checkout account proves beneficial for the user. Even user can accept or manage online payments from anywhere any place on this planet. The names of the countries where this payment gateway is not available are Syria, Sudan, Korea, Myanmar, Iran, and Cuba.
Amazon Payments
This Payment gateway is better for those companies who are just beginning their business. Apart from this, the companies who are looking for online only credit card and debit card processing can also choose this payment gateway. Those business holders, who are in search of one processor that can handle both in-person and online transaction, should not use this payment gateway. Furthermore, the business holders who would like to accept PayPal and cryptocurrencies should not choose this option.
CyberSource Payments
A collection of Payment management services which mechanize and make things easy related to payment operations is offered by CyberSource. At present, around 4 to 5 lacs businesses are utilizing this payment gateway in order to make safe online payment transaction so that fraud can be managed efficiently. CyberSource is one of the earliest payment gateway results and is established in 1994. This company is outstanding and popular in the marketplace due to its features like decision management, supervising the risk services, secure acceptance through web or mobile etc.
These are some of the big players in the field of payment gateway solutions. If you are looking for a cheap and outstanding platform then simply go for Instamojo.