CakePHP is one of the most popular Frameworks for web development. Many Website design and development companies are using this Framework for creating multi-featured websites. But what makes it one of the most preferred Frameworks by web development services India? The answer lies in these listed benefits of using CakePHP for designing a website.
Cake PHP is One Open Source Framework
One of the biggest advantages of CakePHP is this is an open source Framework for Website development. Business houses don't have to incur any cost on license fees. There are no additional charges required to update too. The Framework supports PHP which is one of the most popular programming languages for Website development in the current era. Business houses can hire professional web design and development services to create a powerful website based on PHP programming.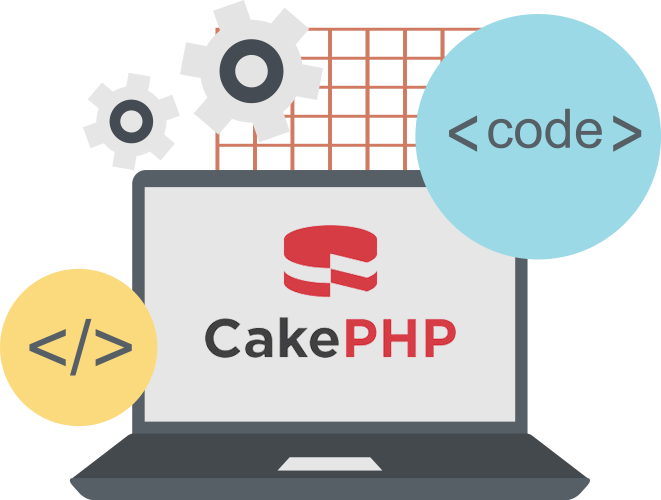 Cake PHP Allows Secured Web Development
One of the biggest benefits that CakePHP allows is absolute security. It enables the developer with time-efficient securing of the user submission process owing to its features like CRUD. The inbuilt security features of CakePHP helps in safeguarding the application or website. The Framework is devised with many inbuilt tools like input validation, form tampering protection, CSRF protection, XSS prevention and a lot more that makes it one of the most fortifying and secured Frameworks for web development.
Cake PHP Doesn't Require Any Pre-Configuration
Not only effective for business houses, but CakePHP is also quite helpful for Website developers as it can save them from Hassle of configuration. Configuration is not a prerequisite for using this platform which is one of the many benefits of using Outsource Web Design India.
With the automated detection of already configured settings, CakePHP is effective in saving you a lot of time and efforts. Moreover, it also saves the web developers and designers from the Hustle of Apache configuration. With the inbuilt validation features, it is quite a time efficient and elementary Framework for Website development.
Cake PHP Allows the Code Reusability
One of the biggest beneficial features of CakePHP includes the flexibility and ease of reusing the programming codes. The most difficult task in website development is coding and aligning each coding structure with each other. But CakePHP can save you a lot of time as it features the usage of pre-written codes. Website developers can easily choose the fully-functional set of codes and add it for programming of the website. This is one of the most compelling Frameworks which is time efficient too. Instead of diverting the time on coding, developers can make the most of that time by working on other logical attributes of a website.
CakePHP Allows You to Create Test
CakePHP is programmed with the attributes that allow the users to conduct the test for all the crucial points of an application or a website. The developers can choose the test – it can be a core-test or a tailored-test which is solely dependent upon the requirement of website developer and designer. This feature is quite beneficial especially when you are working on a large application or an extensive website where trials are necessary at each step. Providing the advantages like the ease to debug or test any application, it has become one of the most preferred Frameworks for Website development. This feature of CakePHP allows the developer to identify the error in an instant and correct them concurrently.
Hire the best web design and development company in Jaipur to build a multi-featured website for your business. You can avail their proficient website design and development services at leading industry prices.