Technology has influenced our lives in different ways then we can even count. We use different apps for our everyday life. Android app developing companies are working day in and out to bring the best out of smartphones for every user. Technology has changed the shape of fitness industry as well. There are a lot of devices which has made this industry grow exponentially. Here is the list of devices which helps building your health by constantly reminding you about things which you have been unaware of for a long time.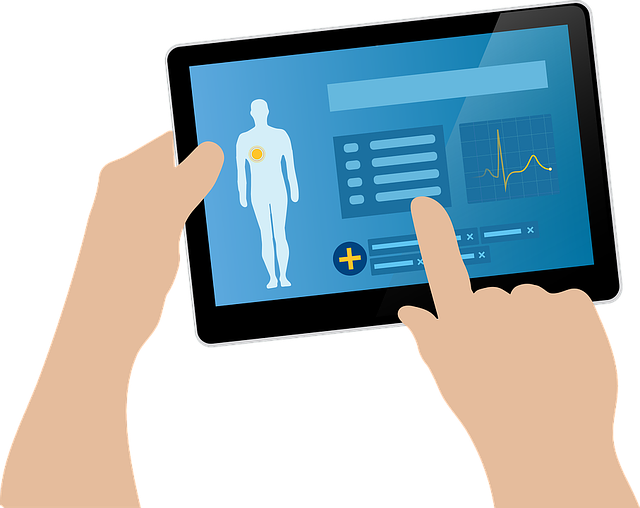 Pedometer
It is the simplest yet the most interesting device. It helps the user to count the steps he has taken throughout the time duration he or she was walking. Using the stats of your movement, the app associated to the pedometer can actually count a number of things like calories burnt and you can set daily targets to get better.
Composite Activity Tracker
Just like the pedometer, it also keeps a track of your activities. The difference between the both is that unlike pedometer it does not stop at tracking your footsteps, it checks your heart rate, blood pressure, exercise repetition, and calories burnt.
Exercise and Healthy Activity Tracker
It is another level of the tracker, which does not stop at just keeping a track of your exercise routine, but it goes a step further and finds out the amount of sleep you had, how deep you slept and many more. It also monitors your eating routine and working hours.
Body Scanner
These devices give you a detailed information about your body. They precisely give you a study about your body mass index (BMI), your fat and toned body, which helps you to keep a check on your body and reminds you of exercising.
Wearable Bands
All the above-discussed devices can be accumulated in one device which can be worn on your hand as a band day in and out and gives you detailed information about all the things needed to know.
Apps and Programs
All the devices above need an Android app to be synced with and be utilized properly. These applications are built for all the platforms regardless to say they can be synced with any smartphone that you carry. If you purchase any of the devices the application will help to sync to the smartphone and you can use the smartphone to get a lot more details from your device by the built-in programs of the application.
So here are the 6 ways technology can affect your day to day life in a healthy manner.
    7. Telemedicine
If you are unable to take the pain for regular checkups and medication visits to your doctor then here is a tool for you. Telemedicine offers a video visit which makes the follow-ups, checkup reviews, and medical tests more enhanced and completely safe. This is a wonderful solution for those who have busy schedules and are uncomfortable to visit a doctor on a random basis. This will enable people to visit the doctor regularly on video chat and reduce the habit of neglecting the checkups.
   8. Blood glucose meters
In order to measure glucose quantity in the blood of the patients, doctors usually use blood glucose meters. This device is portable and is crucial in finding out the diet plan for the patient. All the basic details such as medications impact on the patient, control on blood sugar level etc are determined by this handheld mechanism. This device is mostly used at home by the diabetic patients. This machine aids the patient to display correct reports and results to their doctors regarding their treatment.
   9. Weighing Scales
Weighing scales, most often seen at gyms, doctor's clinic, are digital devices. These machines are utilized in measuring numerous kinds of readings. You can measure body fat and muscle mass, BMI etc with the support of these appliances. This type of apparatus normally comes with automatic on and off power system. LCD display which offers surety about accurate analysis is mechanized in this power system. Weighing scales are many times utilized at homes too. Many people bring this appliance at home and keep a record of their weight.
  10. Smart bands
The smart band is a device which you can wear on your wrist and maintain your daily record. The device gives details about everyday heart rate, the number of calories which are burnt etc. This band gives information in very accurate and precise manner and helps just like your personal health assistant. The instant notifications given by this smart band are so useful that you will not even need your mobile. Thus, life becomes easy. This device performs many functions too. You can set alarm, track fitness on regular basis, have good battery life etc. All these features of smart bands attract the customers to buy it.
  11. Wireless blood pressure monitor
This compact and elegant health gadget is very helpful for those who want to track records of their blood pressure. This gadget is extensively simple and painless to use. You can synchronize it with smartphone or Bluetooth. The devoted app with the health device will automatically start its processing. You can easily maintain all the track and records of your measurements.
  12. Pear Square One
This device is very easy to use and portable machine. It can easily fit in your pockets. With the help of this gadget, you can take training to monitor and carry out your workouts productively. This machine offers smart training intelligence plan. This effective and efficient way is good for controlling body fat and doing regular exercise. The mechanism present in this audio device grants the user to hear all the random tips required during any work out.
These above mentioned health and fitness devices are finest items. However, there are a plethora of ranges you can find on this planet. A good way to track the health records and fitness tracking will really improve you, your body, mind, and soul. People who are fitness conscious or suffering from any ill effect will benefit largely from such gadgets.