The only constant in this world is "change", is a perfect saying that goes with the web development concept. With the upcoming year, the web developers need to change the strategies and the strategies and techniques which are evolving every now and then. Here is the list of the things that a developer should keep an eye on in the year 2018.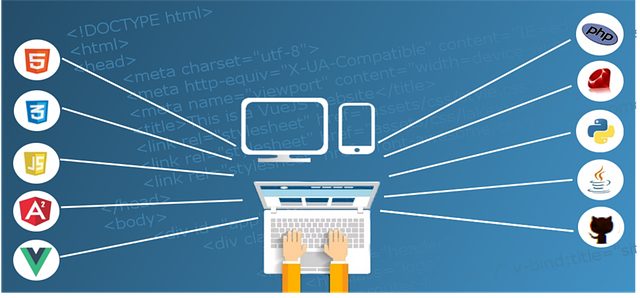 Vue JS
One of the lightest weighted frameworks was created in 2014, which is gaining a lot of hype in the year 2018. The scope of the market for the Vue JS is incredible as it is yet not backed by any of the big companies, unlike "React" which is being used by Facebook and Google.
The original documentation of the script was in Chinese which has made VueJS be very popular in China. Companies like Nintendo, Alibaba, and Expedia are using the tech.
JavaScript improvements
A functional program is ought to tighten its grip this year. FP is going to build a base for a software on fundamental principles. Fundamental codes are much easier then OOP (Object Oriented Programming. And easier to test than any OOP. JavaScript improvement consists of some function which are
Arrow Function

Object/Array Spread

async/await
Compatible extensions
Browser extensions are the bits of code written in some programming language. They add a few features in the web browser like making sure no ads should be displayed. Or might alter the view or content on the specific website. Over the time a lot of extensions get obsolete and then the newer extensions for updated browser comes into being. So more of the extensions will become compatible to the latest updates.
Real-time web apps
As the web development nowadays looks for user experience more than the user interface, real-time websites are gaining boom in the same field. The web apps provide a fast interaction which is the most desired functionality a user wants.
Progressive Web apps
The web apps which have the functionality and design of mobile applications can be categorized as a progressive app. The developers are working hard to provide a mobile simulated app to be experienced by an internet user.
Mobile Web Development
As the market for the cellular phone is increasing, it has begun to be an obligation over the websites to be responsive. The biggest challenge for 2018 will be to master the mobile development and making the content to be used properly used by smartphone users.
Material Design
Material design is the latest tech which will be trending in 2018. Developed by Google to attempt to combine material and motion. The google Lens is the latest application with the technology.